August 31, 2023
Racketeer Radio KFQX presents Radio Remotes Broadcasting from Camp Hollywood 25
Racketeer Radio KFQX has been invited to Camp Hollywood 25 in Los Angeles and Racketeer Radio KFQX will be broadcasting live music from the stage straight to you! Friday September 01 & Saturday September 02, we go live back to back nights to give you a sneak peek at Camp Hollywood. Camp Hollywood is one of the largest and longest running swing dance camps in the world. Now in its 25th year, Camp Hollywood is proud to offer the finest selection of international dance instructors, live music and competitors which provide a fun-filled long weekend with something for everyone! Racketeer Radio KFQX will be Live this weekend from Camp Hollywood broadcasting The Mint Julep Jazz Band & The Jonathan Stout Orchestra featuring Hilary Alexander! Join us live on RacketeerRadio.com or download the Racketeer Radio KFQX and tune in 9pm Pacific Standard Time.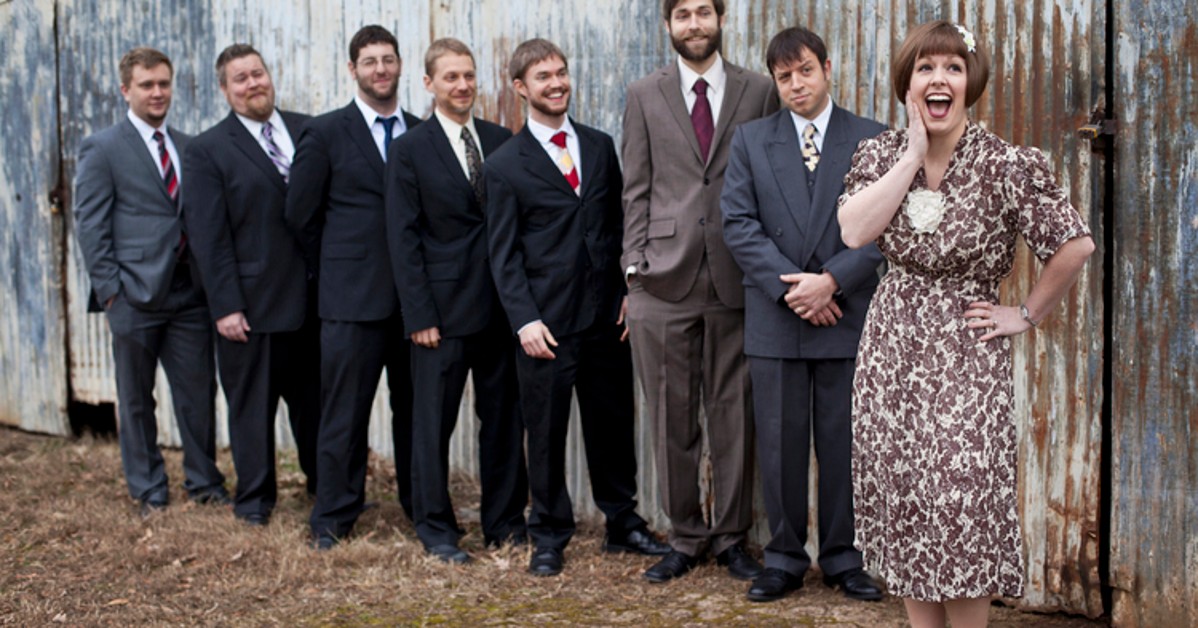 With their little big band lineup of 4 horns, rhythm section, and vocalist, the Mint Julep Jazz Band recreates the hot jazz sounds of the 1920′s, 1930′s, and early 1940's through arrangements based on original recordings from the jazz age and swing era and original tunes inspired by that time period. The Mint Julep Jazz Band is based out of Durham, North Carolina and is led by trombonist Lucian Cobb and vocalist/swing DJ Laura Windley, who have put their collective knowledge and love of swing music together to create an ideal dance band for swing dancers. Conceived in the fall of 2011, the Mint Julep Jazz Band formed to fulfill the musical needs of a thriving local swing dance community in the Triangle area of North Carolina, drawing its musicians from the educators and former students of North Carolina universities with vibrant jazz programs.
In 2012, after being "discovered" at a wedding, the band recorded an original song for Sesame Street, which aired on April 18, 2013 in an episode featuring Jon Hamm of Mad Men fame. In 2016, the band performed at Lincoln Center as part of their Midsummer Night Swing concert series. The Mint Julep Jazz Band continues to tour and perform for swing dancers, traveling to Lindy Hop and Balboa events from Orlando to Austin to New York and beyond.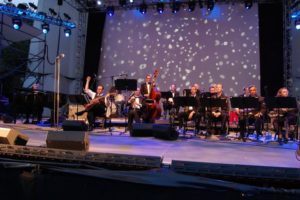 The Jonathan Stout Orchestra, featuring Hilary Alexander is the nation's premier swing dance big band. Like an upsized version of the Campus Five, the Orchestra showcases the big band sound of the late 1930's and early 1940's and is the most danceable big band anywhere. The 15-piece Orchestra captures the unmatched excitement and true rhythmic pulse of the Swing-era. The band follows the templates of Benny Goodman and Count Basie – orchestras that are aggressive and tight, and filled with all-star soloists that bring the fire on every song, regardless of tempo. Look for the expanded version of this band on Sunday night!